Name:

Age:

Gender:

Color Magicite:

Magic:

Appearance:

Occupation:

Extra:
Last edited by Erik Night on Sat Mar 04, 2017 5:29 pm; edited 2 times in total



Posts

: 555


Join date

: 2015-10-02


Age

: 19

Character sheet


HP

:


(775/775)



Name: Setzer Grandemode
Age: 16
Gender: Male
Color Magicite: Red
Magic:
-Magma Golem: This allows the user to transform parts(or the entirety) of their body into magma. This also allows them to manipulate this element, as well as rest in it to replenish their strength at an increased rate.
Appearance: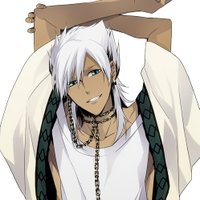 " />
Guild: The fifth star
Alias: The Golem
Extra:
-Does boxing
-Loves to fight
Esper: Valigarmanda The Golem



Posts

: 386


Join date

: 2016-02-03

Character sheet


HP

:


(750/750)



Name: Cronia
Age: 16
Gender: Male?
Color magicite: Black
Magic: Black Blood
The black character ((Ragnarok)) Is the animal for CronIa's Magicite. It is made of his blood.
The blood Can harden and be hard as steel, but the longer he uses it the crazyer he gets to the point where he has no control and gets physically hurt every second its being used.
Appearance: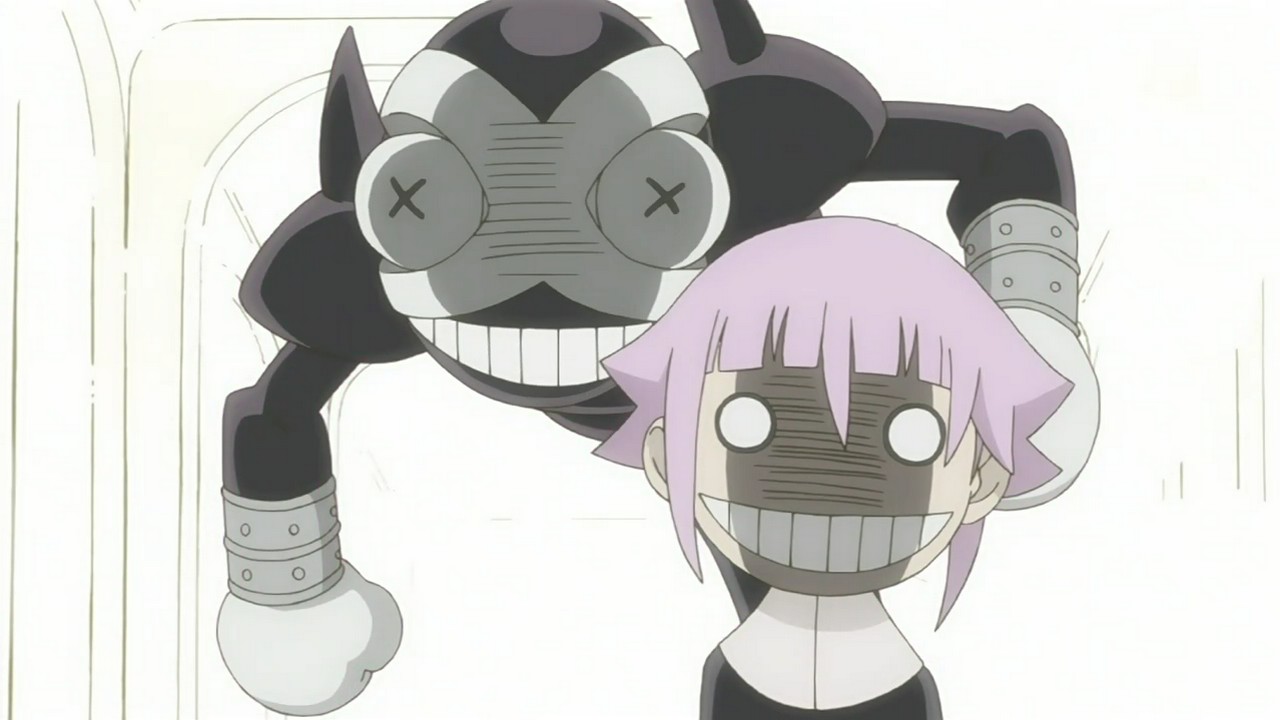 guild: Fifth Star
Alias: Black blood
Extra: Hates the anime Soul Eater



Posts

: 2


Join date

: 2016-04-24

Character sheet


HP

:


(500/500)






Posts

: 2


Join date

: 2016-04-24

Character sheet


HP

:


(500/500)



Name: Nira
Age: 15/5
Gender: Male
color magicite: Yellow
Magic: Water transfusion.
Nira can turn himself into water. Thats pretty much it.
the TwinDragon's have the ability to turn into water, and Nira can control their direction.
Nira has the ability to shoot streams of water at very high pressures, and can morph with other water sources.
Appearance:
Guild: The Fifth Star
Alias: Blue
Extra: The best at water fights.
Name: Lily
Age: Complete Lifespan: 6000+ years old
Looks like: 16-17 years old
New Lifespan: 1 year old
Gender: Female
Color Magicite: Orange- Resistance
Magic: Poison Magic.... and no! Not like doku... more like Cobra from FT. Just no... not Doku... *shivers* Doku, though she does spit venom into people's eyeballs. Only when being a dick. Other than that. No... No Doku.
Appearance: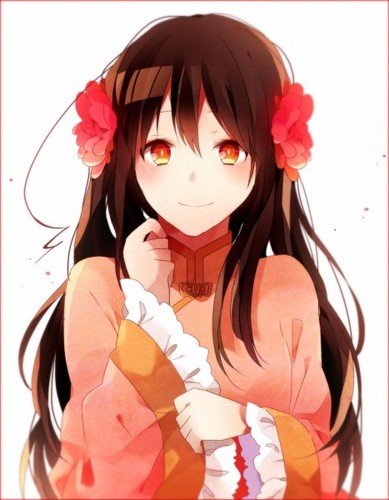 Guild: N/A
Alias: Empress
Backstory: Backstory: I woke up... and what was the first thing I noticed? I was in a bathtub of blood, with a girl watching me intently. What the actual- "You're finally awake I see!" Oh greeat, she talks. "Who are you?" Normal things to ask. When you wake up in the bathtub, completely naked. No biggie.
"That's no matter now! We gotta get you dressed! There's clothes outside. They'll probably seem familiar." Does this chick know me? No way I'm standing up. "Come ooon Lily~ Don't be difficult now~" Lily? Is that my name? Sounds stupid. "Lily school's starting in a couple of minutes! You gotta get going~" Okay, who the fuck is she?
Why is she acting like my mom?! "WHO ARE YOU?! I DON'T KNOW YOU! HECK NO I'M GOING TO SCHOOL. EXPLAIN PLEASE!?" She calmed down... in a sense. She did seem pretty pissed though. "You really don't remember me, huh... Come on we did so much. I bossed you around and I left you to die, and then we met again by fates. And then I drank your blo- I mean what?"
What the hell was wrong with her? "Whatever my name's Red." She smiled at me.... boy that was a forced smile. 'Never expected that to happen... first Lotus gives me this weird message, 'dies', then turns into a cocoon, and then stays in that cocoon for two years only to be released from the cocoon today as a human girl. Now I've seen everything.' What was she thinking?
"Now get up and change." Should I trust her? Maybe? I'm gonna risk it. Just gotta get out of the bathtub run into that room over there and change. I ran, but this comment of all things followed suit. "You were hotter before!" "WHAT?!" "Just not into girls sweetie!!!" That was weird, but whatever there is no time to lose, I gotta get out of here, and sprint all the way to school. I guess.
Red? Was wrong. The clothing didn't look any bit familiar. However the thing that caught my interest the was... a pipe. Why did this seem so familiar? I picked it up... the smell. Some type of drug. I changed clothes and hid the pipe in my pockets, I went out to the door. "Lotu- I mean Lily! You look so pretty in that, now here! Take this." She through a light blue gem at me. "What is this?" She didn't answer. "I don't know the way to this so called school.."
She smiled at me. "Oh you'll find it.. eventually! Hopefully!" Great. "Well bye, and well... I'm calling the police on you." She chuckled. "Sure they'll find out about the Opium in your pockets then. <3" Wha?! How did she know?! "Haha.. bye." I ran out of there, without any clue as to where I was going.
Day 1: Rebirth...
One year later.
And life has gone straight to hell... School is being weird. I have become mentally ill. And I've become an Opium addict. Yes, I act like the school's little princess. But oh. Fuck that shit. Underage drinking, opium, and fights, a lot of them and I abuse the shit out of my Magicite to win such fights. Sometimes just being a total dickbag towards them by spitting venom into other people's eyes. It's hillarious~ I never met this "Red" again, though I think it's for the best. She wouldn't want to see me like this.
I hang with older boys, I beat them, I sleep with them, but call me a slut and I'll beat you as well. Lily... such a pure innocent flower. HAH! It's all a part of my disguise! HAHAHAHAHA MUWAHAHAHAHA!!! I SHALL BECOME QUEEN!! I AM THE EMPRESS!
Personality: Lily is a calm and collected shy girl at school. But at night outside of school she's a crazy-arse drug addict who hangs with gang members, and/or start fights with them. I think you get her personality with just reading the backstory, but if not then...
Calm, Shy, Playful, Hard-Working, Friendly, Helpful, Wimp, "Innocent" (At school) Sarcastic, Douche, Cold-hearted, Hot-headed, Mental, Surprisingly still friendly... towards people she trusts.(Not at school)
Extra: Her income is only from uh... her special treatment, but she's still trying to do good in school. She, much like her previous self has a strange hobby with cooking food, and after she finished school, she'll try to become a chef or something. She lives in a tiny little apartment building. She has amnesia, though sometimes her memories slip in into her daily life which makes her start thinking weirdly. Like her asexual-ness reappears, and she starts questioning her own gender.
Esper: Bird- The Bird (More Specifically, The Cockatiel) Hue Hue Hue Cock...



Posts

: 548


Join date

: 2015-12-27


Age

: 17


Location

: Norway

Character sheet


HP

:


(650/650)



Name: Cara
Age: 16
Gender: male
Color magicite: Light blue
Magic: Lightning
Cara Is similar to Nira but Cara doesnt turn into The element he surrounds himself in it, letting it enter him giving him increased speed and the ability to shoot it out of his body.
appearance:
Guild: Transfer student to Five star
Alias: Bolt?
Extra: His glasses pop durning extreme voltage
Last edited by Fanod on Tue Jun 21, 2016 7:22 pm; edited 1 time in total

---
Permissions in this forum:
You
cannot
reply to topics in this forum