Posts

: 555


Join date

: 2015-10-02


Age

: 19

Character sheet


HP

:


(775/775)



Name: Law/Lawrance Night
Age: 17
Gender: male
Nationality: Belgian
Sword Name: Blood Hound
Name Armored Soul: Anubis
Stats:
Attack 60/100 +20
Defense 50/100
Endurance 55/100 +10
Speed 55/100 +30
Personality: Lawrance has always been a kind of troublemaker and ofcourse got in trouble for it. Ofcourse Lawrance had a good
    bond with his parents. When Lawrance met Grandpa, Lawrance changed around. Lawrance learnd to be calm and to be
    friendly. Ever since Lawrance lived with Grandpa he has changed allot. Altough he is a enthusiastic boy he still
    feels uncomfotrable around strangers. One thing that never changed is that Lawrance loves to explore the world.
    Lawrance has been all over belgium for a start and wants to move to far away places. Lawrance is the kid stands
    in the group but doesn't speak much, this all became a thing when his mother told him that he is the cause of
    every problem she had to go through after his father died in the accident.
Appearance:
Huggin a Cat
Current Appearance
Broken Heart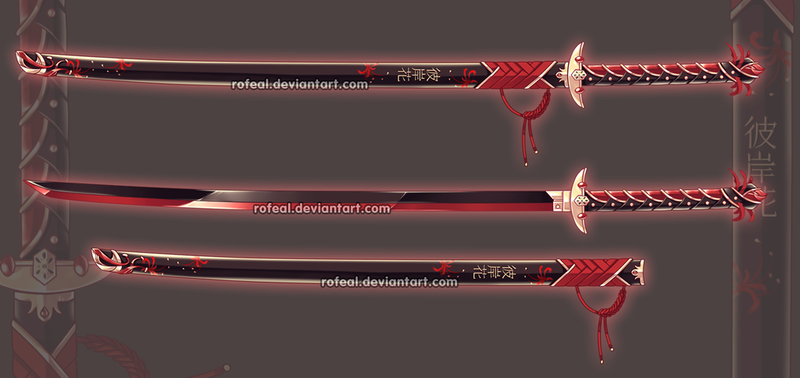 [/url]
The Sword Blood Hound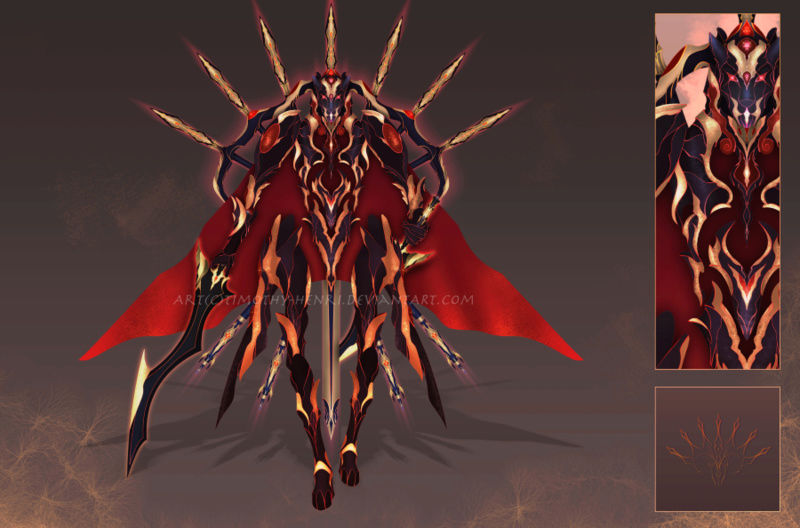 Armed Soul
History:
My story starts as every normal story. I was born on the 25th of october 2001. I had a normal live just like
anyother kid but my story took a dark twist in 2006. I was queitly reading a book that tought me more about
dinosaurs, I was pretty happy that my parents tought me to read but what I heard still stings me to this day.
I stood up from my chair and went to the living room and stood at the door, I looked at my mother crying.  
Ofcourse as a four year old kid I did not know what was going on so I just went to my mom and asked her if
she was alright. She steadily grabbed me and started to hurt me and using me as tissue for her tears. She
whisperd to me that everything would be fine and that she would protect me. Little did I know that on that
day my father was involved with a pretty serious accident and was probably never going to make it alive to
the hospital. The next day my mother brought me to my grandparents and I could see the look in her eyes,
She was in deep emotional pain. I asked where my dad was but the only response I got was that he is somewhere
else now. As I was sitting on the couch at my grandparent's house I heard my mother tell my grandmother that
my dad was involved in a car accident and was going to die. Ofcourse I was shocked and the second my grandmother
came into the room I asked her if my dad was going to die.
A year passed since my dad had died and my mother slowly started to get into a depression. My mother started
to slack off at work, she eventually got fired and this really changed the situation. After she got fired
we sold our house and moved in with my grandparents. Another year passed and this was the hardest year for me.
my Grandfather had died when I wasn't even born and so it was only my grandmother, my mother and me. One
night in particular my mom came home stupidly drunk and entered my room. I could hear her voice saying that
I was the cause of all her problems, I was a disgrace to my family, That is should never have been born.
She came up to and started to choke me. My grandmother somehow heard her this and stopped my mother and saved my
live. The next day my mother and grandmother were argueing and it came so far that my mother abandond me together
with my grandmother. I was still pretty down to hear that I was the cause of dad's death and all her problems.
2 years passed and I finaly decided to run away from my home and show my mother that I was never the cause of anything.
A week in and I realised that this was a huge mistake, the thing was I had no idea where I was or
how I could return home. I was pretty down and entered an ally. Ofcourse I was confronted by a group of thugs that beat me
down. I had nowhere to return to, I was covered in blood and bruises and hadn't eaten for days. Was this the end? I looked
up and saw that the thugs were all laying on the ground in the same condition as me. A man in white robes and a staff with
lantern on it approached me and asked if I wanted to come with him. That's the day me and Grandpa met. Grandpa took me in.
It was weird to see someone in Belgium that was intrested in the japanse culture. Grandpa took it to the extreme and made a
house that was based of the acient japanse house styles. He even had his own dojo where He would rarely train me. Most of the
time we trained outside for me to learn to adapt to the diffrent season and to transfer them into my style of the blade.
Altough I was pretty effecient with my sword, Grandpa seemed to outsmart me every single time we fought. We also rarely spoke
to eachother during the day. One day I decided to attack Grandpa during training and to my succses I landed my sword on his
stomach. I told this exact line "Your getting older Grandpa." and thats when we started to speak to eachother. The name simply
stuck. I still want to find my mother hope we can make things up from the past. Altough my master told me to let go of the past
and start living in the present, I still tought of the very moment when my mother tried to kill me.



Posts

: 555


Join date

: 2015-10-02


Age

: 19

Character sheet


HP

:


(775/775)



Name: Mirabelle 'Mira' Constantina
Age: 19
Gender: Female
Nationality: French Baguette
Weapon Name:
Armored Soul:
Stats:
HP: 500 + 30%  =
650 HP
Attack: 80/100 +10
Defense: 40/100 + 5
Endurance: 30/100 + 25
Speed: 70/100 + 20
Personality:
Knows she has flaws, but does nothing to even try to change herself. She knows nobody's perfect, but instead of trying to develop and grow out of her flaws,
she fully embraces them.
Lazy: She isn't the typical kind of lazy, she has tons of energy to waste and likes being active... but she has a tendency to try to take shortcuts. To find an easy way out
either by finding loopholes, playing dirty or cheating. Sometimes even being sloppy because of it being "too much to ask for".
Intelligent: To put it simply, Mirabelle isn't that great at theoretical knowledge,
she's more of a right here, right now... and why do I need to know this useless stuff kind of
girl. Practical knowledge, how to survive in this world is what Mirabelle really knows.
Instead of wanting to know why it works the way it's does, Mirabelle wants to know how
to do it... and how she can make it her advantage. This leads me to:
Alert: Ya know what Alert means guys... she takes notice to small details and changes.
Procrastinator: Mirabelle is to put it simply, a professional procrastinator.
If there's something that needs to be done, then I can promise you Mira will wait 'till the last possible minute,
no matter the importance until she starts actually doing something. However when that last minute approaches she'll work her butt off.
Though because of her lazy attitude she only does so for 10 minutes until she starts
trying to take those good ol' shortcuts again.
Blunt/Honest: Mirabelle is usually a really nice person to hang around. Although there are those times she can be brutally honest,
seemingly not caring if she offends someone or not. This isn't the case however, she just lacks the social norms that tell her to say this and that, and don't say stuff
like this and that. And she'll quickly realize if she's said something wrong or not, but doesn't apologize or anything like that. This is because of her "philosophy" of
"Well, this is who I am. If you don't like it then you can f off." Which makes her seem like a rude, prideful, prick. Which in all honesty is kind of the case.
Confident: There's not a lot of things that can make Mira feel down in the dumps. Say something mean, and she'll just shrug it off. She's confident about herself
and loves most things about her, even her flaws (maybe a bit too much >_>) She puts full trust in her strenghts and will rarely feel demotivated if she sees anyone
who claims (or actually is) stronger than her. Sometimes this can make her become kind of reckless and do stuff that she's really not capable of. But usually she knows when
it's the time to fight, and when it's the time to back out. For whatever reason though, she feels extremely insecure about her sexuality, and doesn't feel comfortable telling
anyone about it.
Appearance:
Skin Tone: Pale
Hair Color: Platina Blonde
Hair Lenght: Guess it's long then.
Eye Color: Teal
Eye Structure: Tired and lazy-like
Height: 173 cm/5'4 f
Weight: 64 kg ish
(Do you like Swedish Meatballs?)
(She's giant with barely any defense, how fun~)
Backstory:
Mirabelle lived a happy, oblivious life in the capital with her mom and dad, both of them worked with the government. She was an energetic and happy go lucky kid who basically got all she wanted. She rode horses. One day she fell off a tiny pony and broke her arm. This was rather odd as the horse was only a meter above the ground. So the parents took her to a doctor. There the doctor realized, even though she was a buff girl she had surprisingly weak bones. So she had to quit riding horses....
Timeskip:
Mira was 13 and was in her angsty period. What do angsty teenagers do? Rebel. So Mira started protesting about the brutal tournament. This made the government mad. So they basically nutted all over the Constantina family name threatening to throw the family into the streets. This made Papa Constantina mad so he disowned his daughter and threw her into the commoner part of the world which is basically a massive shitfest. Did it help? F U C K no.
Momma Constantina ended up locked in a tiny cage in a creepy dude's smelly basement while Papa Constantina sucks another nobleman's dick. (Not to be taken in a literal way, the daddy part I mean)
Mirabelle is still holding on, but now she's going to fight in the tournament, so that's a thing. Also she found out about her gayness when she accidentally walked into a stripper club at age 17.
End.
Extra: She be gay. Mega gay.
Last edited by LUNRWitch on Thu Feb 16, 2017 10:00 pm; edited 4 times in total



Posts

: 548


Join date

: 2015-12-27


Age

: 17


Location

: Norway

Character sheet


HP

:


(650/650)



Name: Roberto Duran
Age: 17
Gender: Male
Sword Name:
Name Armored Soul: No.22 Mosley
Nationality: American
Stats:
Attack 60/100 +30
Defense 30/100
Endurance 50/100 +10
Speed 80/100 +20
Personality:
When it comes to doing most things, Rob is lazy, and hates going out of his way. He often cuts corners when doing work or chores, but enjoys excercising somehow.
Prideful: Put it simply, he doesn't take shit from anyone, which often gets him into unwanted fights where he gets his ass kicked.
Insecure: While he hung out with people who your parents wouldn't approve of, he grew up around these types of people, which you think would have made him tough. Quite the opposite occured. He always got 1-upped, was never the best, and was always looked down upon. He avoids talking to people so he doesn't have to worry about what they might think of him.
Sensitive: Ths sort of goes with being insecure but whatever. He takes everything someone says to heart, and will always want to know what the other person is feeling or are thinking. Partially so that he can see if others feel the same way about something. Despite this he puts on a smile when he gets insulted just so other don't see this as a weakness.
Fearless: While being frail both mentally and physically, unless it's a tactical move, he rarely flees or avoids conflicts, altho it's partially just to look tough.
Adaptable: Due to his choices, he had to learn to adapt to situations. This allows him to adapt to his foes(if he survives long enough to do so) and study situations faster than most.
Occupation: Fisherman
Appearance:
Height:6'1 or 182 centimetres
Weight: 152 lbs or 69 kg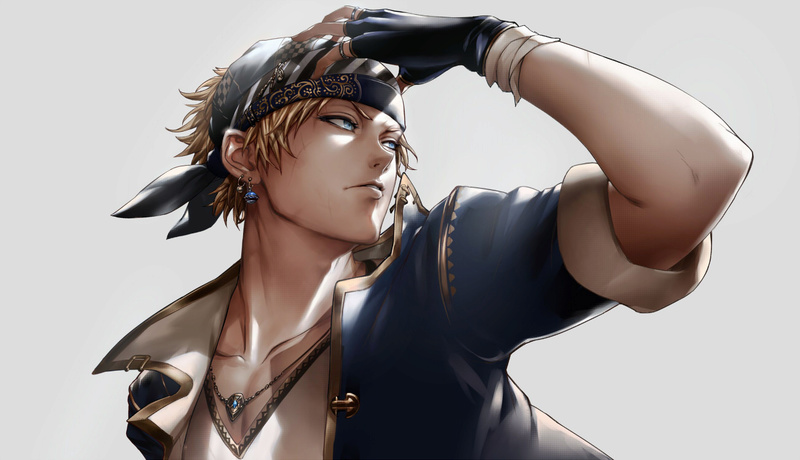 History:
It was a cold and stormy winter day, in Easton Pennsylvania, where I was born, on February the 4th. I was born into a middle class family, who was living an honnest life. I was brought up alright, but my father was never around much, he was always busy at work, meanwhile my mother stayed at home to take care of me. Growing up, I was fortunate enough to always have enough money to put food on the table and to get clothes. When I began going to school, I obtained average grades, and got along well with most. During the times when my father was home, we would play ball outside, I was tall and had long arms so it was a sport that came naturally to me, altho he started having less and less time at home. When he was gone, my dad had a friend, who was also our neighbour, Mr. Jack Johnson. He would help out at the house if we needed and  would play sports with me. He was a tall black man, with a muscular physique, and I don't know how I'm not terrified of him.
When I was 9, my parents got a divorce, saying the lifestyle was inconvinient for the two of them, in court, my father obtained custody of me, and we lived in a smaller house, and my dad had to work less so he could spend more time at home. It was strange, I rarely got to see my mother from that point, all though my father did help me develop a passion. He read a lot of books, among those were books telling tales of medieval times, with Kings and Queens and Knights. I read these books a lot, I began making wooden swords which myself and other kids on the street would beat eachother with. Later, I would find old tapes which my dad had of boxing. I was amazed about it all, the way they moved so smoothly, and yet struck with such ferocity. So, on my tenth birthday, I asked my dad to get  me 2 pairs of boxing gloves, and with Mr. Johnson's help, we constructed a ring in the backyard. Since I had it in my yard, I was able to fight alot and develop this sort of brawling which I called boxing. The problem was, the kids I fought with were always bigger than I was, and I never could take a hit well, so it took a while before I was able to learn how to beat them.
It had become a tradition, and we had a king system, where the king got to be in the ring, and he could take challengers for his title. Every season, we would compare how many times each person could defend the title. The real problem came a few years later, when the bigger kids got bigger due to puberty, that started to hurt, but ultimately, helped me develop as a fighter.
At around 14 years old, I'd begun smoking with my friend, Jack Johnson jr. The smoking was bad for my lungs, and as I fought, I got my ass kicked more and more by those who didn't. A few months later, Junior and I began smoking marijuana. We'd both about stopped fighting due to us not being able to compete anymore, and instead we just layed there and got high most of the day.
About 5 months later my father caught me doing that using his money and threw me out of the house. Mr Jack Johnson decided to allow me to settle with them until I could fix my habit. Altho I cut back a bit, I wasn't in a place to say I was making the right choices.
One day, I was selling Marijuana, and got home and began getting ready to go out drinking, when Jack ran into my room. We rushed to the hospital soon after that. My mother was in a car accident, and a few hours later, she died. I'm sitting there and I'm crying and I said, man I gotta stop doing this shit, I can't be a little thief no more, I can't be one of those bums who lay on their couch all day, I'm gonna quit for mom. I never smoked or drank since that day, and instead began working myself back into shape. I couldn't return to my dad's house as he moved away. Junior decided to stop smoking cigs and drinking, but he still got high from time to time. Jack Johnson Sr. decided to let me live in his house. I then got a job at the docks which allowed me to pay for my own food and clothes. A month later and we built a new ring in the yard, and I bought my own sword which I began practicing again. With my job at the docks, I was able to gain mass and started winning fights again.
Today, there's not much left to do, most people have stopped fighting to focus on their studies, so I just work at the docks or study fighting.
Last edited by Rob on Thu Feb 16, 2017 11:06 pm; edited 1 time in total



Posts

: 386


Join date

: 2016-02-03

Character sheet


HP

:


(750/750)



Name: Canta
Age: 19
Gender: Female
Nationality: Spanish
Sword name:
Name armored soul: No.12 Zephyr
Stats:
Attack 55/100 +35
Defense 50/100 +10
Endurance 45/100 +5
Speed 70/100 +10
Personality:
Appearance:

Backstory:
Canta is usually very bored
VERY bored
Thus to fight her boredom she goes out and wreaks havoc, sure she might cause some problems for others...... but who cares, this isnt about them, but about me- I mean, our great almighty savoir Canta! (yeah, sounds cool, eh? Meh, I dont need your answer, I know it already~)
However, due to everyone being a boring little prick, she was disowned and looked upon by every family member she had, BUT WHO NEEDS THOSE NERDS, living by myself is soooooo much better anyway! besides, their last name was stupid and generic or whatever, dont even remember it!
Canta earned quite the reputation amongst others, BUT JOKE'S ON THEM THIS ONLY EARNED CANTA THIS SUPER AWESOME TITLE AROUND TOWN. She was quickly known as "The Loose Cannon" (Totally sick name, amirite????) which fit her completely 'cause her one rule was that in life, there were no rules, and if anyone says anything otherwise!!!...... Theyrejustboringpiecesofgarbagethatdontdeservetohavefun.........
BACK ON TRACK!
Despite her reputation, people couldnt deny my amazing fighting skillz, and decided to give Canta the responisibility to represent her country in the grand tournament! She got so much praise for taking the offer and everyone loved her, who wouldnt!?!? Im fucking amazing! but of course, with fame comes the jealous fangirls as well Sigh*... Pfft, who cares, theyre obviously just jealous over the fact that IM better than them, would you believe it?! they even whispered around that people only voted for me to get  rid of me! Oh absurd, Canta is the life of the city here! They're only saying things to discourage her, it is quite sad really~ however our lord and savior Canta refuses to be discouraged and is prepared to kick this stupid tournaments ass to shut them all up!
Well this got boring pretty quickly, but whatever, all you need to know is that our representative Canta is the coolest and most amusing and greatest of all of the participants! *I asked my mom's grave and she agreed on it so it has to be true)
Signed by~
NOT Canta, 'cause she is probably busy with some hilarious prank that everyone will look at in awe as they laugh their asses off. I dont have the time to write some kind of boring backstory, besides! if it WAS her, she wouldve written some sort of cool and amazing protagonist backstory worthy of being written by the god herself Canta.
Anywaywhateverletsgetthisthingdonealready
~ *Insert some stupid generic name* Bob *yeah, Bob..*
Last edited by Nis on Fri Feb 17, 2017 6:34 pm; edited 8 times in total



Posts

: 794


Join date

: 2015-12-27

Character sheet


HP

:


(725/725)



Name: Leonaidas         WIP
Age: 21
Gender: Male
Nationality: The Holylands (Germany)
Weapon: Holy Greatshield (Regular shield blessed by the priest in his village, aka pretty much a regular shield)
Weapon name: Engel göttlich
Armored soul name: Nr 2: Atlas des Schildes
Stats:
Attack 10/100 +0
Defense 100/100 +0
Endurance 100/100 +0
Speed 10/100 +60
Personality: Kindhearted, but unforgiving. (Faithfull beliver)
Appearance:
Backstory:
Having lived a peaceful life in a hidden away village in Germany, Leonaidas has not seen much of the world. He only knows what the books and priests have told him. The entire village being profound belivers, had a big effect on how he grew up. Determined to help others, he started at a young age to work out. He gained an enourmous musclemass for his size. But even if he was strong, he couldn't bring himself to hurt another. He forces himself to weaken his punches to mere shoves and his shoves to pokes. He once stopped a group of thugs from raiding a store by taking a beating by all 6 of them at the same time. Eventually the thugs grew tired and gave up. He barely had scratches on him as he triumphantly declared his victory. He had defeated evil without hurting anyone but himself. Therefore he kept practicing the art of taking a beating. He practiced from the young age of 12. Day after day he constantly took beatings from an infinite source of things. Anything from Thugs to wild animals. He truly was a walking tank. After he entered his 19th year he had mastered the art. they say his skin was as hard as the armor he was wearing. As a present from the holy church he aquired a blessed greatshield as a gift. A rose was masterfully paintede on. Then a week or so after, the thugs in the village had grown tired of him. they hated the religous setting, the village everything! It was too old school! They barely had power for gods sake, who even makes armor in this day and age! They rounded up as many as they could to riot. Leonidas wanted nothing of this and stood in the way. Even he was left black and beaten after a multitude of people had hit him with metal pipes and other hard objects. But he stands victorious at the end, even if he is unable to stand at this point. He met a girl shortly after. It was love at first sight. They spent time together and 2 years later they were living together in peace. But an old priest came knocking on their door. He had important things to discuss. "Leonidas. Heute ist der Tag, an dem Sie das Dorf verlassen müssen. Sie sind ein Stolz auf dieses Land und unser Dorf gleichermaßen. Wir wünschen Ihnen viel Glück in der Arena. Möge Gott mit dir mein Kind sein." (Or if you dont know fluid German,
Leonidas. Today is the day you have to leave the village. You are a pride of this country and our village alike. We wish you good luck in the arena. May God be with you my child.) He understood his calling and accepted his fate. He promised he would not loose his virginity before he was married. After a painfull departing with the love of his life, he promsied to her he would marry her when he returned. She eventually accepted, and waited painstakingly for the day of his return. That brings us to today. Where Leonidas stand, prepared to face the trials. For his country, his village, his people and his beloved.



Posts

: 374


Join date

: 2016-04-24

Character sheet


HP

:


(1000/1000)



Name: Bailey Verdana (When you be 2 lazy to find a surname)
Age: 18
Gender: Female
Nationality: Jamaican
Weapon:
Stats:
HP: 800
Attack: 60/100 +15
Defense: 60/100 +15
Endurance: 60/100 +25
Speed: 40/100 +5
Personality: Energetic, Party Lion who can take stuff very seriously if need be. (Her personality is way more but too lazy to write it)
Appearance:
Height: 163
Weight: 57 kg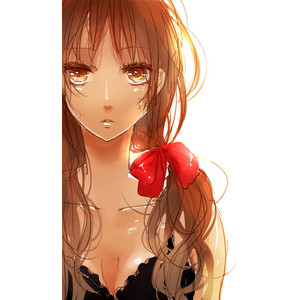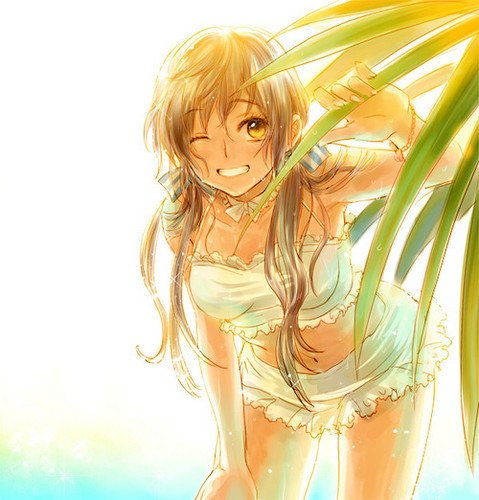 Backstory: She lived a normal life and now she's fighting in the tournament.
Extra: Gay, but not as gay. Might want to suck major cock now and then.



Posts

: 548


Join date

: 2015-12-27


Age

: 17


Location

: Norway

Character sheet


HP

:


(650/650)




---
Permissions in this forum:
You
cannot
reply to topics in this forum