Oc Template:

Name:

Age:

Gender:

Magicite Type:

Magicite Color:

Magic:

Appearance:

Backstory:

Extra?:
Name: Evan Night
Age: 17
Gender: male
Magicite Type: Synthetic
Magicite Color: White
Magic: Salt Magic
Appearance: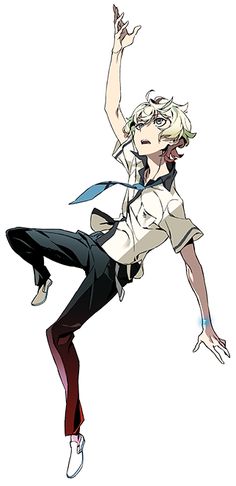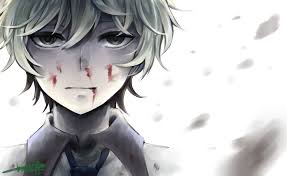 Backstory:
I was born outside the kingdom in small village. We were a happy family. Ofcourse, the raid also struck us and teared our village apart. That day, i'll never forget.
A cold stormy november day, Knights clad in iron armor invaded our small village in search of the Magicite. The Iron clad knights would do anything to get a hold of the
magicite in the village, lifeless bodies left and right, people crying next to their beloved partner. It was a very sad day and from that forward we had to live in
camps and sometimes in ruines of buildings. I was always tought not to steal from strangers eventough we didn't have any money, but in the end I resorted to stealing.
I would wander around the streets of the kingdom stealing and scamming innocent people. With the money I made from stealing I bought food and water for our family. I was
always scared to death that my parents would find out what I was doing and leaving me behind. That happend to a boy I met that would steal to survive. At this point in
time that boy and I would get into pick pocketing and teaching eachother how to do it. At the same time my father found a job in the kingdom teaching children of royalty
the arts of combat and how to use their magicite. My father was one of the warriors that fought back when our village was raided by the kingdom and they took a notice of
how skilled my father was. This also meant that we had to move into the kingdom.

I told myself that I would start all over again. I promised myself that I would stop stealing from people and do good deeds now. From time to time I would help the
patroling knights do some jobs but many did not take me serious, who would, taking an 11 year old serious was stupid. But in the end I was usually right on what would
happen. I would often meet the boy I was once a friend of and try to get him captured, but he was always one step ahead of me. He also kept telling me that dark coulds
would soon fill my world. I kept ignoring him as I remembered he would always tell me some stupid lies. Eventough my past still haunted me and was somewhat known in the
kingdom, I was still called to the King's Castle. The king, A mighty man on his throne. The prince, A soon to be ruler. And next to the prince, My sister, soon to be
the new queen of the kingdom. I was summoned by the king cause of the things I did inside the kingdom, I was scared when I heard him say that as I tought He was
reffering to the bad thing I did but I was soon calmed again as he reffered to my good deeds. In return he wanted to thank me and give me my own Magicite.

The Dragon festival was coming up, My mother and I were making sure that everything was perfectly set up. For the first time in forever the family would be back together.
I would make sure all the candles were lit and my mother would make sure the food was ready. The first one to arrive home was my father. I could see the smile on his
face when He saw us. While we were waiting my father would tell these amezing stories of the kids he was teaching, according to my father they were pretty strong, He
wanted to make sure that one day those kids could be strong too, Like my father. I showed my magicite to my father and I was so proud of it, eventough I had it for over
a year or something I realised how to use it not so long ago. My father began to tell tales about how strong his father was and the father of my grand father. He used to
tell me these stories when I was little, he also said that there was a book hidden far far away from here hiding the power of the Night's. Someone knocked at the door.
My father opened the door and welcomed my sister. Right before we wanted to start to eat a loud bang could be heard. We heard people running away towards the gates.
Screams of fear could be heard everywhere. My father jumped up and took his crystal and left the house, but right before he did he told that My mother, My sister and I
had to run. As we were taking light stuff with us I could see the sky light up in bright red color followed with a huge monster flying over the house creating a gust that
would sweep up some dust clouds and take all sorts of paper and rubbish. While we are running a wooden beam falls onto my mother severly hurting her. without thinking
I activated my Magic, I didn't know what I was doing but I kept trying to move the beam with my magic. My mother kept screaming that we had to move, I couldn't let her
here,  I kept trying but nothing happened. My sister took a hold of my hand and pulled me away from the situation and making us run. We were lucky as when we ran out of
the street we lived in the street got covered in a wave of massive flames. Guards rushed up to us and seperated me and my sister, my sister was somewhat considerd to be
royalty and therefor had priority in leaving the city since she would become the new queen.

Eversince that day, I haven't seen anyone I remembered from back then. I wanted to join the military to become stronger, If this would ever happen again I wanted to be
able to face the dragon that took the lives of both my father and mother. I was very happy the day I joined, I really felt like I was getting stronger. But I realised
that the progress I was making soon would stop, I was taken out of the plan and was set as the second in command for the 21th squadron. The lower the number the stronger
the squadron, so number 1 was the strongest squadron. I left not long after joining the squadron since all I was doing was raiding villages for magicite. Right now I'm a
something I wanted to stop being but In the end I had to go back to my roots. I take back what is taking from the villages and give it back to the rightfull owners.
Extra?: Goes under The fake Name of Charles Martine
Name: Lily
of the valley
Age: 19
Gender: Female
Magicite Type: Synthetic
Magicite Color: Translucent
Magic: Glass Heart
Appearance:
Appearance will probably be changed: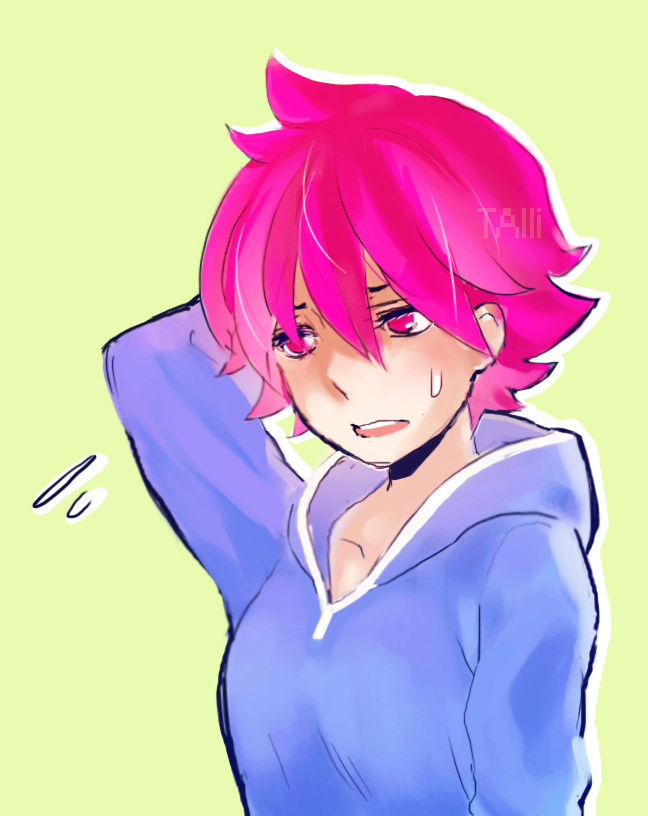 Trying to find art of this character that wasn't fetish art or art using a generic anime base was super hard >_>
((NEED TO FIND ANOTHER PICTURE FOR ELEANORE!))
Backstory:
Lily of the valley, or her actual name Eleanore was a prodigy in the art of glass. How exciting. No matter how dull that talent may sound it made her world famous. Some 11 year old kid made stained glass worthy of being displayed in monasteries and churches all over the world. But how did she manage to make such artwork? She was to young and petite to do it the old fashioned way, so how? Well it was a normal day, a 7 year old girl walking around the town plaza looking at the interesting people and stalls. It was a festival. Kids playing in the streets, an occasional mule passing by. It was normal in the little town. Every summer the small town would hold a big festival too hopefully bring in some tourists. The town was poor and the boom of people coming to the festival to view the beautiful craftsmanship that the town was known for, is usually a saving graze for the townsfolk. Suddenly a man charged through the busy street screaming "get out of the way!" He was holding a filled cloth bag. The man didn't notice the small girl and crashed right into her. The innards of the bag spilled out all over the ground. Hastily the man picked the items up before he heard a guard screaming: "THIEF STOP THE THIEF!" He grabbed a hold of the girl who shakily trying to get up before he dragged the girl down so he could gain momentum and booked it. She started crying and stood up once more. Then she saw something glimmering in the crevices of the dusty old road. She sniffled and bent down to take a closer look. A beautiful crystal. The innocent girl thought "oooh pretty!" and picked it up.
"Man that scum got away, how many magicites did he take?" The guard said to the apparent stall owner who's goods where stolen.
"He grabbed a handful and put them in his bag."
"Hi little girl! That man ran off with something very dangerous, did he drop any of it?"
The girl tightened her grip on the crystal and shook her head. "Nuh-uh."
The guard sighed and scratched the back of his head. "Well, let's put up a wanted poster and close the town, maybe he hasn't been able to leave town yet." He looked at the girl once more
"Head home back to mommy now, there's a dangerous man in town."
The girl nodded her head and ran for home!
Extra: Asexual Homoromantic, loves the ladies, but wouldn't take them home for a netflix and chill.
"How can something so fragile cut so deep?"



Posts

: 548


Join date

: 2015-12-27


Age

: 16


Location

: Norway

Character sheet


HP

:


(650/650)



Im gonna start filling in this thing, kinda mid-dating sim atm but I'll make progress
Name: Nis
Age: 18
Gender: Female
Magicite Type:
Magicite Color:
Magic:
Appearance :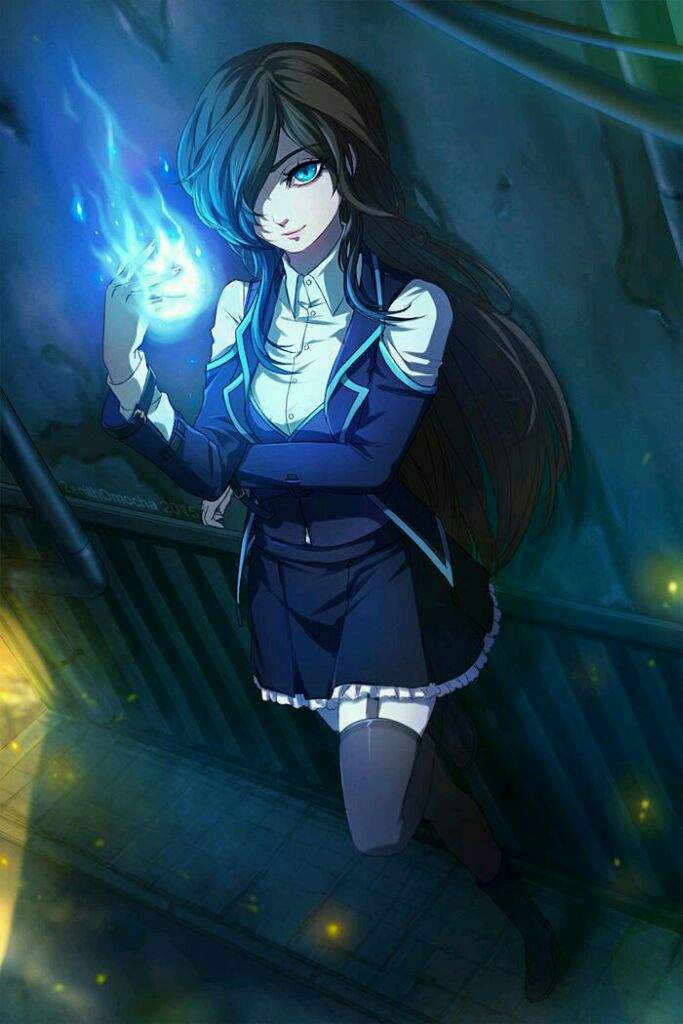 Backstory:
Extra?:



Posts

: 794


Join date

: 2015-12-27

Character sheet


HP

:


(725/725)



Name: Caelus Lostvayne

Age: 21

Gender: Male

Magicite Type: ...

Magicite Color: ...

Magic: ...

Appearance:

Backstory: ...

Extra?:

Similar topics
---
Permissions in this forum:
You
cannot
reply to topics in this forum